Top 5 best cryptocurrency exchanges where you can buy or sell bitcoin
Cryptocurrency trading can be a lucrative career and has already made many a person very, very rich. Whether you're a seasoned professional trader or a total cryptocurrency novice who only wants to buy your first cryptocoin, this list has something to suit your needs. Just the same if you want to back the ideals behind decentralized cryptocurrencies and help out the community.
Whether you want complex analytical charts and margin trading, anonymity, or a simple interface that lets you use your credit card, one of these cryptocurrency exchanges has exactly the functionality you desires. Cryptocurrency exchanges allow you to swap fiat money (dollars, euros, etc.) for cryptocurrency, or cryptocurrency for cryptocurrency. These exchanges are bringing innovation that the traditional financial system has not seen for years.
What are cryptocurrency exchanges?
Cryptocurrency exchanges are platforms/websites where you can buy/sell or exchange your cryptocurrency or fiat (money) with other cryptocurrencies. When joining an exchange, you should check out for the fees, reputation in the industry and the platform performance.
What factors make a cryptocurrency Exchange perfect? 
1.Privacy
2.Reliability
3.Fees
4.Trading Volume
Here we have compiled the list of our top 5 cryptocurrency best exchanges in our own jurisdiction. Feel free to add yours in the comment section below.
1) Bittrex
This exchange has being maintaining a superior quality in the cryptocurrency world, the exchange has its base in  Las Vegas, USA. Bittrex handles a large amount of trades daily, the exchange has numerous amount of altcoins, so users can trade all types of coins, not only bitcoin. Bittrex really looks like a well developed trading platform.
The exchange does have a good security module with option to enable Two factor Authentication to secure your account. 
Currently, trading fees are 0.25%  and withdrawals are completely free as well. You will be charged only fee in the blockchain of the particular cryptocurrency.
Having being said this are the some of the top reasons we ranked bittrex at No.1 spot on the best cryptocurrency exchanges.
2) Poloniex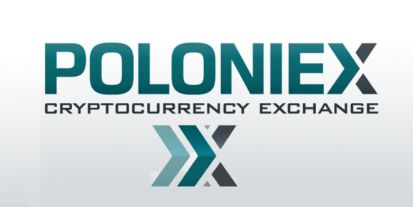 One of the most trusted cryptocurrency exchanges which have stayed long in the game, and was redesigned in 2015, the site is very easy to navigate and have also added tons of features to the platform to make it a good experience for trading. Poloniex which has done many great things and are still doing  was also one of the first platforms to support Ethereum classic after the Ethereum hard fork.
The exchange also handles thousands of trade daily and at times having up o 50,000 members online.
Trading fees as of now are flat at 0.2% and deposit and withdrawal fees are subject to the blockchain's specific minimum transaction fee.
3) Coinbase

One of the most rock-solid cryptocurrency exchanges platform, coinbase has being in existence since 2012 and are still making waves. Coinbase has its headquarters in San Francisco, USA.
Coinbase supports only Bitcoin, Ethereum and Litecoin for now, hoping they will add more sooner or later.
You can easily buy bitcoins with your credit card. They are also one of the first exchange to offer that feature, although not all countries are supported to buy bitcoin from coinbase currently, you can sign up and check if your country is enabled to buy bitcoin.
coinbase also offers USD-BTC trading , with most of customers funds mostly stored offline.
Trading fee is currently at  $0.25.
4) Bitfinex

Popular bitcoin exchange bitfinex is one of the biggest guys in the cryptocurrency exchanges game, with it`s headquarters at British Virgin Islands, Bitfinex mainly trades bitcoin but also has some other crypto`s such as Litecoin and Ethereum.
They are most loved with their three unique features which are being a liquidity provider, a margin trading exchange and a pure bitcoin to USD/fiat exchange.
5) Kraken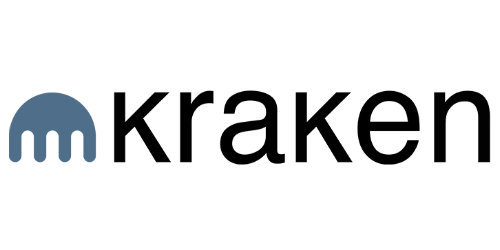 Kraken is one of the best Europian cryptocurrency exchanges founded in 2011,  Kraken lets you buy and sell bitcoins and trade between bitcoins and euros, US Dollars, Canadian Dollars, British Pounds and Japanese Yen. Kraken has so many features like margin trading and account leveraging.
You can also trade other cryptos apart from Bitcoin like Litecoin , Dogecoin, Ripple, Ethereum and some more others.
And also security is also high as you can also enable two factor authentication for your account.
Trading fees as of now ranges from %0.05 to %0.75.
ALSO READ: How to see who viewed your Facebook profile 
Conclusion
Having being read this are the top 5 cryptocurrency exchange in our own jurisdiction, feel free to add yours in the comment section below, if you also have any problem or issue with any of the exchanges, you can as well state it below on the comment section. This page is regularly updated , so you might want to bookmark it, in case of any changes.
source: https://latesthackingnews.com, https://zycrypto.com